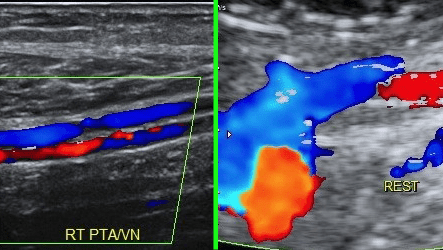 Using ultrasound and the Doppler effect, vessels in different parts of the body can be studied in detail.

Appointment
Required

Primary Expert Radiologist
Dr Saba Shaikh.

Time Taken
30-90 minutes depending on the area.

Report Given
Same day if the study is done before 12noon, otherwise the next day.

Preparation/Instructions
Usually none, but please ask at the time of taking appointment.

Machine
Voluson 730 from GE, Logic P 5.